Insider Tips for Saving Money on Car Insurance
Google By Brian Marquis
Here are some tips that can help you save some serious money on your next car insurance policy. Who wouldn't like to have an extra $50 every month to spend on gadgets or fashion?
I've been working as a computer programmer in the car insurance industry for almost a decade. Along the way, I've learned how to avoid paying extra fees and also how to select exactly the right coverage for your needs. In fact, I used this information myself to reduce the cost of my insurance by $800 a year. Here's how I did it:
Know Your Policy
First of all, you need to know what your insurance is costing you. Without this crucial bit of information, how can you know if you've saved any money?
Know Your Vehicle
Do you know what your vehicle is actually worth? This is also a vital piece of data for lowering your cost of insurance. If it's paid for especially, you can decide what your risk is for carrying a full coverage policy instead of a liability policy. This brings us to our next point.
Know Your Disposable Income
In the event of an emergency, how much money (or credit card margin) can you scrape together? For a full coverage policy, your insurance deductible should not exceed this amount. More on that later.
Know Your Coverages
Here are some helpful definitions to help you understand both the coverages that you have and the coverages that you will need.
Liability Coverage: This insurance covers the cost of repairs to another vehicle if you are at fault in the accident. With a Liability Only policy, you will not receive any money from the insurance company to repair your vehicle. Choose this option if you own your vehicle, and your disposable income is sufficient to repair your vehicle. If your vehicle is worth less than the cost to repair it, you'll need to purchase another one. Be sure to consider the cost to purchase or finance a replacement vehicle. Most states require Liability Coverage. Liability insurance is composed of the following individual coverages:
Bodily Injury: If somebody is injured in an accident you cause your insurance company will pay their medical bills if you have this
insurance. In most states, some sort of injury insurance is mandatory. Be aware that the minimum coverage amount mandated by the state will probably not cover the cost of their medical bills in a severe accident.
Property Damage: This coverage option provides coverage for property that gets damaged in an accident that you cause. Depending on what you hit, these repair costs can vary widely. While this coverage is required by most states, the minimum limits could leave you paying for property repairs if you hit something valuable.
Uninsured or Underinsured Coverages: There are a lot of uninsured drivers out there. Many others choose the state minimum coverages. That being said, adding these coverages is a smart choice. If you have this coverage, your insurance company will reimburse you for your loss. They will then attempt to collect from the uninsured driver. Without this coverage, you'll need to sue them for the damages yourself.
Full Coverage:
This insurance consists of Liability Coverage plus the following components:
Comprehensive: There are two components to full coverage insurance. The first of these is called comprehensive coverage. When you have this coverage, your insurance company will pay you for damage to your vehicle caused by anything but a collision. This would include wild animals, and weather related incidents like tree limbs, floods, hail, and various "acts of God". Comprehensive coverage will be required by your leinholder if you are still making payments on it.
Collision: When you are at fault in an accident, this coverage will cover the cost to repair your car, up to the fair market value of your car. If your car isn't worth more than your disposable income, you might consider foregoing this coverage. Just like comprehensive, your leinholder will require this coverage.
Optional Coverages:
Towing: This covers the cost to tow your vehicle to a nearby repair shop. Although the cost for this insurance is minimal, it adds up over time. At a cost of $10 per month, it would cost you an additional $120 in a year. An average towing bill would be less than that, so this coverage seldom makes sense. Unless, of course, your car is prone to mechanical failure.
Roadside Assistance: If you can change your own tire, you don't need this coverage. Otherwise, choose the lowest premium available.
Rental Coverage: This will provide you with a rental car while yours is in the shop for collision repairs. This usually does not cover the cost of a rental if your car simply breaks down. Many body shops will offer rental cars at reasonable rates, so this is another coverage that you can probably do without.
Choosing the Right Coverage
Do you own your vehicle? If so, consider going with a liability only policy. Only choose a full coverage policy if your vehicle is worth more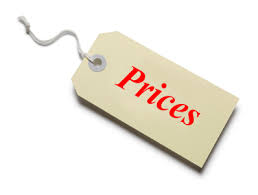 than 3 times your disposable income.
Unless you simply cannot afford it, always choose a policy with basic limits no lower than 50,000 per person or 100,000 per accident. (50,000/100,000). This ensures that you have adequate protection if you get sued. Generally, choosing limits higher than that would just be wasting your money. That's what we call "Over Insured". Very often, however, higher limits don't raise your insurance costs dramatically.
Use a Comparative Rater
With a website like AutoQuoter.com, you can see how much each insurance company will charge you. You can also experiment with different coverage limits to tailor fit your coverage to your precise needs. Keep in mind that most insurance companies will require the same limits for Bodily Injury and Uninsured/Underinsured coverages. While you are experimenting, you'll have more carriers to choose from if you keep that in mind.
Annualize Your Premiums
It is very common to look at how much a policy will cost you per month. While that is an important factor, you will make a better financial decision if you consider the cost over 12 months time.
Choose Higher Deductibles
If you need full coverage insurance, choose the highest deductible that you can afford. Although it seems counter-intuitive, this will often provide the most dramatic cost savings.
Avoid Hidden Fees
Many insurance companies will charge both interest and extra fees if you finance your policy. Others will provide an additional discount if you can pay in full. Typical interest rates are about 10% of the cost of your policy. Monthly payment fees usually range from $3 to $5 dollars. Assuming your insurance policy costs $1,000 for a year, you'll be looking at an extra $160 just for the convenience of paying monthly. Divide that by $1,000 and you'll discover that the cost to finance your policy is a whopping 16% interest. If you're credit card offers a lower interest rate, you would be better off buying your policy with your credit card!
What I did
The first thing that I did was verify my coverages. I opted to make no changes to my basic coverage limits. I did however find that I could increase my deductible considerably. I also opted to install an in car tracking system. Finally, I paid for the policy in full. I got roughly a 10% discount for each of those choices. As a result my annual premium went from $2,200 to $1,400! That is a huge difference. Maybe I'll even take my new found money and buy an iPad. I'm about due for a refresh...