Comparing Auto Insurance Poilices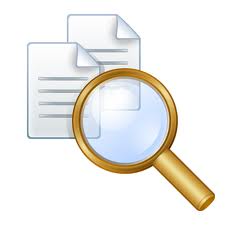 Car insurance is the law and not an option. Knowing car insurance is mandatory is just the first step in what should be a serious process of comparing auto insurance policies and selecting the right one for your needs.
Before you can purchase car insurance is important you understand the difference between what one policy offers compared to the next, and what your options are in terms of coverage and price.
It's important that you understand what car insurance laws are the state where you live. If you've recently moved to a new state you may find the car insurance laws are different than the state you previously lived in.
At the very least what you're looking for is the minimum insurance required, and then you can begin to add options from there. That's one of the first things you want to look at when you're comparing auto insurance policies. If you are in a state where there is no car insurance laws be sure that you have adequate coverage to protect you in case you're involved in an accident.
The next thing you want to look at is the bodily injury liability part of your policy. When you compare auto insurance from one coverage to the next understand what the coverage is for medical expenses for anybody involved in the accident.
You're going to see two sets of numbers, that might say this: 50,000/250,000. In this example $50,000 is the amount the insurance company would pay per inpidual and 250,000 is the maximum they will pay out regardless of how many people have been injured in the accident.
As medical expenses continue to climb this is a number that will fluctuate when comparing auto insurance policies. You really cannot have too much liability coverage when you factor in how an accident can affect you financially when lawyers began to turn into ambulance chasers. Bodily injury liability is not an area to cut corners on your policy.
Another thing that will be included in the policy is collision insurance coverage. This helps cover your car if you are at fault and the other driver is not.
If you're in an accident, and the other driver is at fault, their insurance would normally pay for damages as long as they have proper coverage. If they do not have adequate coverage, or no insurance at all, you want to add underinsured, or uninsured drivers to your policy to be sure you are covered.
People do not always let their auto insurance lapse on purpose. Sometimes it is an accident and they just forget to renew or make the payment.
Comprehensive is another type of insurance that should be added to your auto policy. This is basically there to cover anything that isn't already covered in your policy such as fire, theft, vandalism, tornadoes, and more.
Once you've established what coverage you want on your policy it's time to look at the premium and decide what the deductible you want. When you increase the deductible the premium should go down.
When comparing auto insurance policies keep in mind that some companies will show you a premium that appears to be lower than another company when actually they're just giving you a higher deductible.
Google By Brian Marquis
posted on Friday, March 14, 2014