Are you covered in a rental?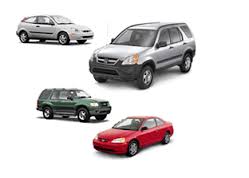 As we see summer come to an end the Seattle Times published a fantastic article that can help us weed through the insurance uncertanties of renting a car. Nobody wants to spend money unnecessarily, but nobody wants to be exposed as well. The article can be read here:
http://seattletimes.com/html/travel/2021513427_rentalcarinsurancexml.html
Chris Albu said, "This reinforces the role of the independent agent.
You can use your agent as a resource, as a partner, rather than simply someone who you buy insurance from."
Albu's company, QuotePro, is the leader in software that facilitates sales of auto insurance. "Remember that insurance laws and regulations change from state to state, so be sure to consult your insurance agent."
Google By Brian Marquis
posted on Friday, March 14, 2014