5 Tips On Buying Cheap Car Insurance For My Teen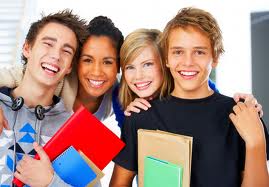 Are you a parent or a guardian of a teen who is seeking to buy cheap car insurance for teens? If you are, you have no reason to worry anymore. It is no secret that purchasing auto insurance for teen drivers is an expensive adventure.
Though the reasons behind the expensive nature of car insurance for teens might seem unfair, they are also backed with statistical evidence. These evidences are based on the accidents and rack up teens are involved in. However, just because you expect higher rates doesn't mean you cannot find ways to reduce the rates as much as possible.
Here are the 5 tips on buying cheap car insurance for teens.
Find some of the best deals offered
Shopping around for some of the best deals offered in the market is a sure way of saving a considerable amount of money. It is important to take care when comparing such deals. Always ensure that you compare like-for-like cover.
In most cases, some policies may appear to be cheaper when compared to others, but it is possible that you will not have the same level of cover when it comes to making a claim. Though it might appear to be a difficult task, an online comparison service might be of service to you.
Increase your deductibles
It is evident that opting for higher auto deductibles comes with a bunch of risks. The risks are caused by paying for some deductibles in case of an accident, which might offset any premium saving that you, might have. Then again, it is worth to consider since it is a sure way of lowering your premiums. In case you want to make a claim, it is advisable to make sure you can afford the higher amount.
Take advantage of multipolicy discount
Most of the insurance providers tend to offer some discounts that might be beneficial if you keep different policies with the same company. An umbrella policy will be advantageous to you in the essence that you will get additional liability coverage. This coverage will be beyond your auto insurance limits, therefore can be suitable for your teen driver.
Enhance your driving skills and sign up to a black box
Your teen can improve their driving skills by undertaking an approved motor vehicle accident prevention course, for instance the Driving Standards Agency's Pass course. The course is meant for new drivers and it improves various aspects of their motoring skills.
Though this course comes with a cost, but upon completion, you could get a reduction in your premium. Applying for telematics is a sure ways of proving that you are a good driver. Once the black box proves you are a good driver. Your young driver will be advantageous in terms of lowering the premium.
Choose your car carefully
Auto insurance providers group vehicles in different categories in regards to their engine size and likely the cost incurred on repairs. Most teens have a liking of sporty cars without understanding that they attract higher premiums.
Therefore, if you are buying your teen his or her favorite car it is worth checking on the car insurance group. Another thing to avoid is customizing your car with spoilers and fancy wheel trims since they are likely to attract additional premium.
Google By Brian Marquis
posted on Friday, March 14, 2014